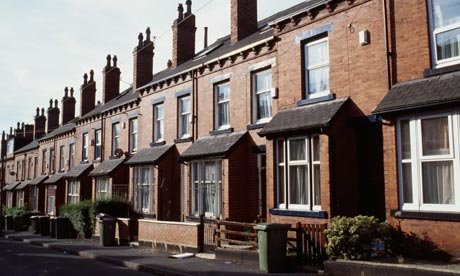 The Government recently announced £88 million funding to be shared between 24 councils under the Green Deal Communities scheme, which aims to fuel a street-by-street approach to energy efficiency across the country, from Peterborough to Plymouth, London to Leeds.
It's great news for all the local authorities whose bids were successful, but we were especially pleased to see the Leeds City Region's bid prevail. Leeds and Yorkshire more general is part of the country where the Energy Saving Trust has been active in the last few years, through retrofit work both with councils and housing associations.
Back in 2011 they worked with Leeds Federated Housing Association to identify homes that would benefit from energy efficiency measures and the fuel bill savings to be made. The next year, they completed an Economic Impact Assessment on the proposed energy efficiency measure which could be installed under the Green Deal I in the Leeds City Region, which was used as part of an approved business case for financing the Green Deal delivery mechanism.
Last year, they also worked with 8 councils in North Yorkshire to identify 1,100 homes most in need of energy efficiency improvements across the 10 poorest areas - which resulted in 204 boiler replacements. Separately, they conducted a fuel poverty study in Wakefield working for the Council and Housing Association to provide insight into fuel poverty trends in the city and made recommendations for future actions to improve homes energy efficiency and address fuel poverty up to 2020.
Targeting is absolutely crucial whether you're running a national or regional programme of energy efficiency works, and it's on a targeted basis that the new funds for the Leeds City Region, worth almost £5 million, will be allocated in the first phase of the programme. Subsidised wall insulation and other measures such as glazing and heating systems will be offered, with the focus being homes that would most benefit from these measure, but are currently not able to benefit from existing schemes to support their installation.
The second phase operates on a more traditional demand-led basis, offering a £750 voucher off the cost of Green Deal assessments and works to the first 1,000 people who apply. this offer is expected to be available later in the year.
Of course, those eager to get involved in whole-house energy efficiency, any where in the country, can visit the Energy Saving Trust website to find out more about the Green Deal.