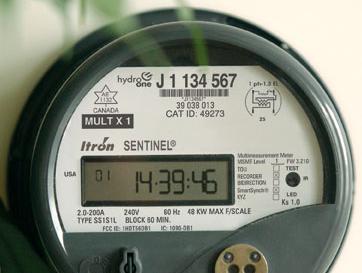 Many pubs business could cut their energy bills by as much as 20 per cent just by implementing simple energy efficiency measures, according to the Carbon Trust.
These measures, which we regularly recommend after each energy audit we carry out, includes control of air conditioning, installing low-energy lighting and control and zoning of heating and lighting.
Simple actions such as raising energy awareness among kitchen and waiting staff and
providing energy management training can drastically reduce energy use – a 20 per cent cut in energy costs can represent the same bottom-line benefit as a five per cent increase in sales
So here are some energy efficiency tips to get started:
Heating, ventilation and air conditioning
Heating and hot water can account for more than 40 per cent of energy use.
Ensure that any fossil-fuel-fired (gas, oil or LPG) boilers are regularly serviced to maintain optimum efficiency.
Avoid overheating - check thermostats and controls regularly.
Switch off kitchen extraction hoods when not required. In addition to the fan using electricity, the extraction removes not only odours but also heated or air-conditioned air from the building.
Check time switches so that heating times match building occupancy for different zones, i.e. the kitchen area and the dining/front of house area.
Save energy by avoiding excessive cooling; air conditioning is rarely necessary below 24-26°C.
Hot water
Check stored hot water temperatures. The optimum is 60°C.
Insulate hot water pipes, particularly longer runs.
Consider spray water taps, as they use less hot water and energy.
Make sure that leaking taps are repaired promptly.
Lighting
Install energy efficient lights. Consider compact fluorescent products or LED lamps that use up to 80 per cent less energy than tungsten GLS lamps. In addition, they do not need to be replaced as often, and, because these lights generate less heat, they put less strain on your air conditioning systems.
Refrigeration
Review the condition of refrigerator door seals.
Keep refrigerator doors closed as much as possible.
Turn off refrigeration appliances that store non-perishable goods such as soft drinks when they do not need to be cool.
When replacing or buying new, look for A rated units. If possible, buy A++ rated units, as they have the lowest electrical running costs.
Compliance365 recently carried out an energy audit at one of our client's pubs and identified five remedial actions which generated an annual 24 per cent saving of more than £4,800 a year on energy costs.
These included the installation of an air source heat pump to replace electric heaters; the introduction of lighting sensors and controls; secondary glazing; insulation in the roof space and the installation of a biomass boiler.
Another key outcome for the Rose & Crown was a significantly better rating on the property's Energy Performance Certificate down from C71 to B29 and major reduction in the pub's carbon emissions.